I tried to see if HONDA PCX is suitable for long touring.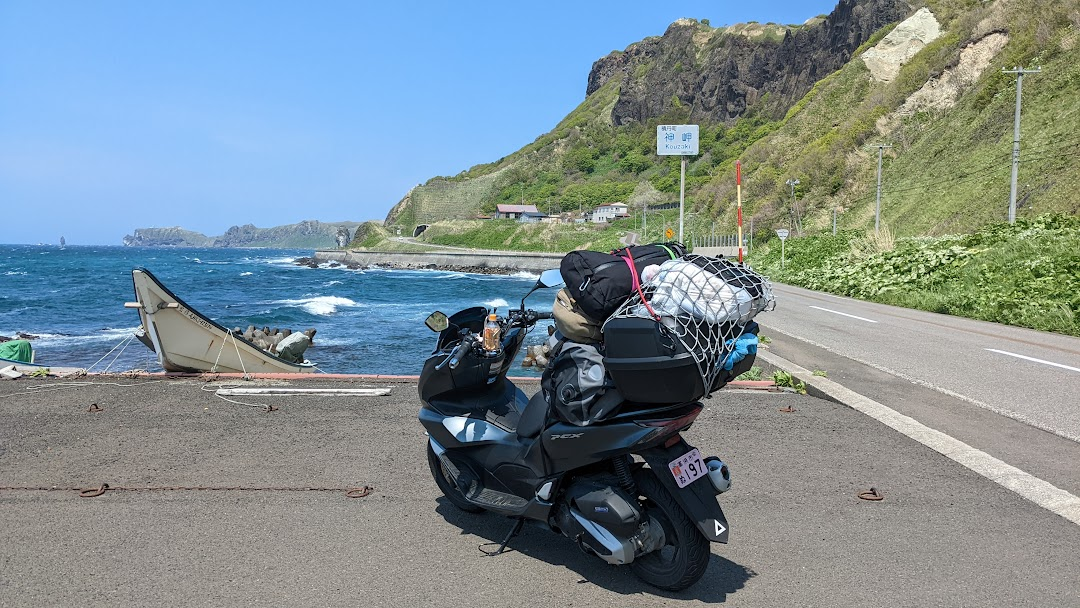 Kaoru Sugiura
This article is about whether long touring is possible with Honda PCX, and it is an article that I brought to 3 nights and 4 days touring and experienced it.
Hello, I'm Kaoru Sugiura (@munenmusou_blog), who is planning PCX touring in Hokkaido.
After GW, I am planning to do a 14-day tour of Hokkaido on my sub-bike PCX.
As a prelude to this, the other day I made a self-propelled round trip from Aichi Prefecture to the Shimanami Kaido, which straddles Hiroshima and Ehime prefectures.
It was 3 nights and 4 days, and the mileage was about 1,200 km, which was quite a difficult distance.
After driving that long distance, I had the impression that the PCX is the most comfortable type of bike in the 125 cc class for long touring.
On the contrary, even from my own experience of riding nearly 10 motorcycles, I felt that the PCX's long touring comfort was considerably higher than all bikes.
Now, I hope you can take a look at our review of PCX long-distance touring.
We would also appreciate it if you could see the review of PCX itself.
The power does not seem to be a 125cc class with plenty of bypasses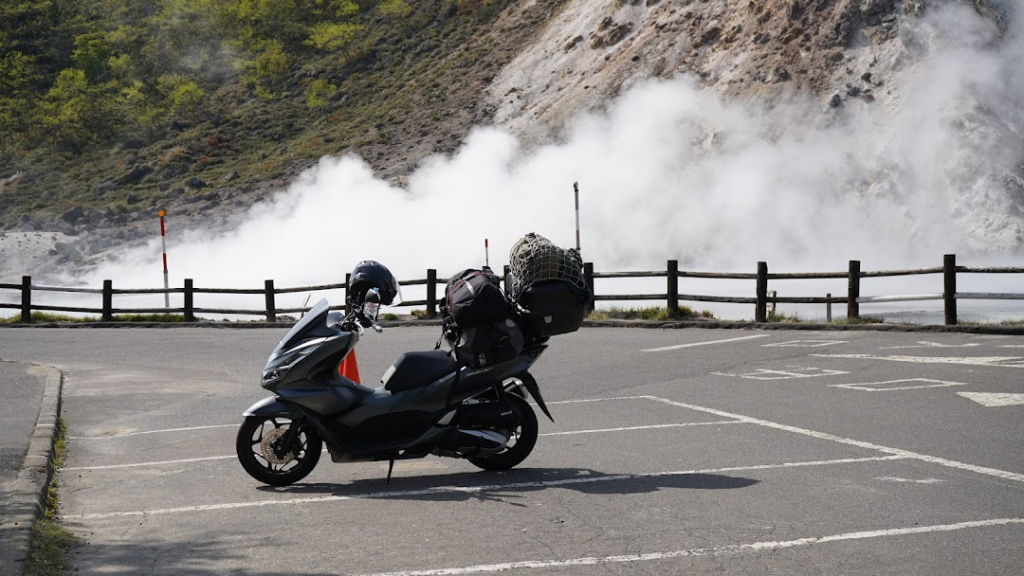 I've ridden several 125cc bikes, and I think the PCX's power is one of the best in its class.
In addition to the maximum horsepower, there is little vibration, noise, and anxiety in the maximum speed range that does not appear in the specification sheet, so it realizes comfort beyond the class in high-speed driving on lower roads such as bypasses.
Honestly, in terms of comfort on the bypass, it's comparable to the Forza (MF6) on a 250cc big scooter I used to ride.
Suddenly, I live in Aichi Prefecture.
If you want to travel east-west in Aichi Prefecture, you have to drive along the infamous National Route 23.
National Route 23, called the "Aichi Autobahn", is one of the best high-speed roads in Japan that can be fanned from behind even if it runs 90 km during the day and 1 20 km at night. Are.
In the two classes of mopeds (Address V125G, 75cc Little Cub, YBR125) that I have ridden so far, I do my best to keep the left lane and follow behind a slow track. It was normal.
On the other hand, in the case of PCX, it is difficult to stay in the right lane (both in terms of power and traffic laws), but when a slow truck is running in front, you can easily overtake National Route 23 if you open the accelerator fully.
The PCX is reassuring because it has the power to go with the flow on high-standard bypasses and overtake if necessary.
Because it has power, it is strong on slopes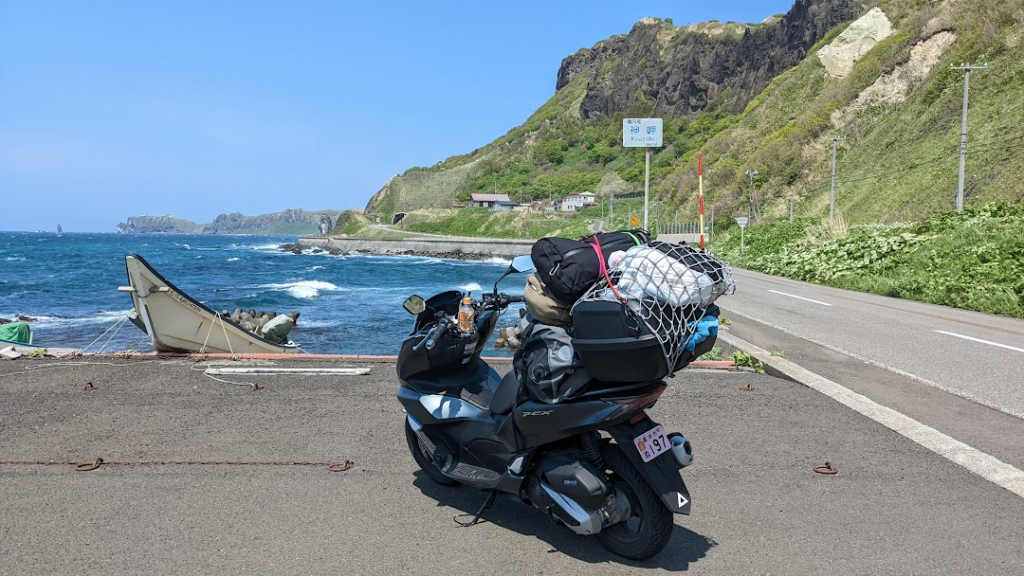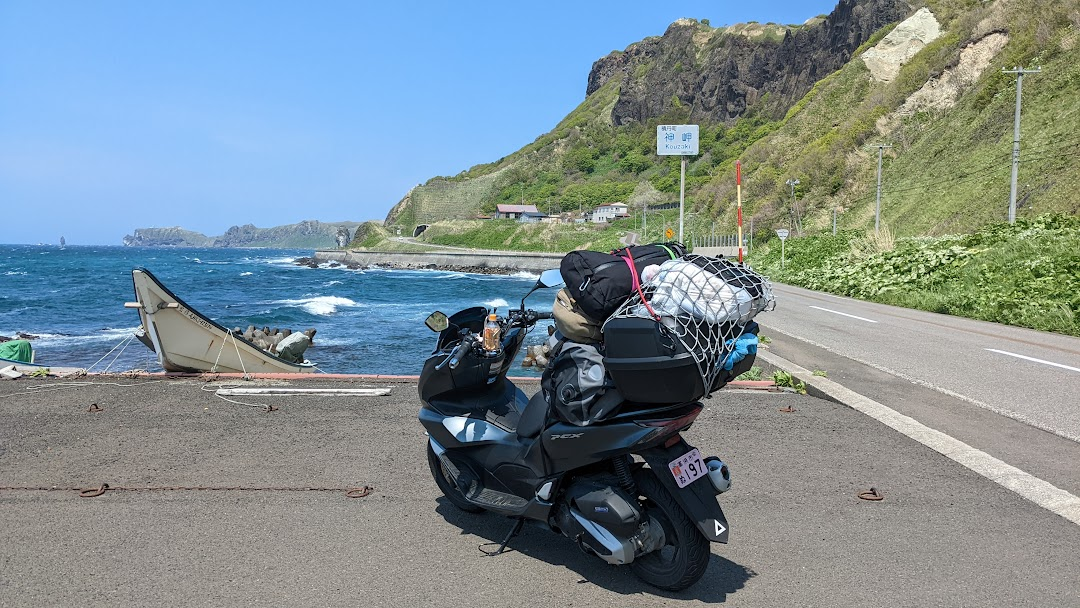 When traveling from Aichi Prefecture to Kyoto and Osaka on a moped, it is common to use National Route 1 because the Meihan National Highway cannot be used.
In this case, the difficult place is Suzuka Pass.
Long uphill climb on fast-paced roads.
If you are a moped without power, the speed will steadily decrease, and you may be overtaken by a tanker truck or a large trailer and have a scary experience.
However, in the case of PCX, if you open the throttle, you will climb sharply at the speed limit.
You will hardly feel the lack of power of the PCX when driving downhill.
At least I don't get the impression that I, riding a large motorcycle, am slow and irritating even if I ride a PCX as a sub.
High fuel consumption and large fuel tanks provide a practical range of 350km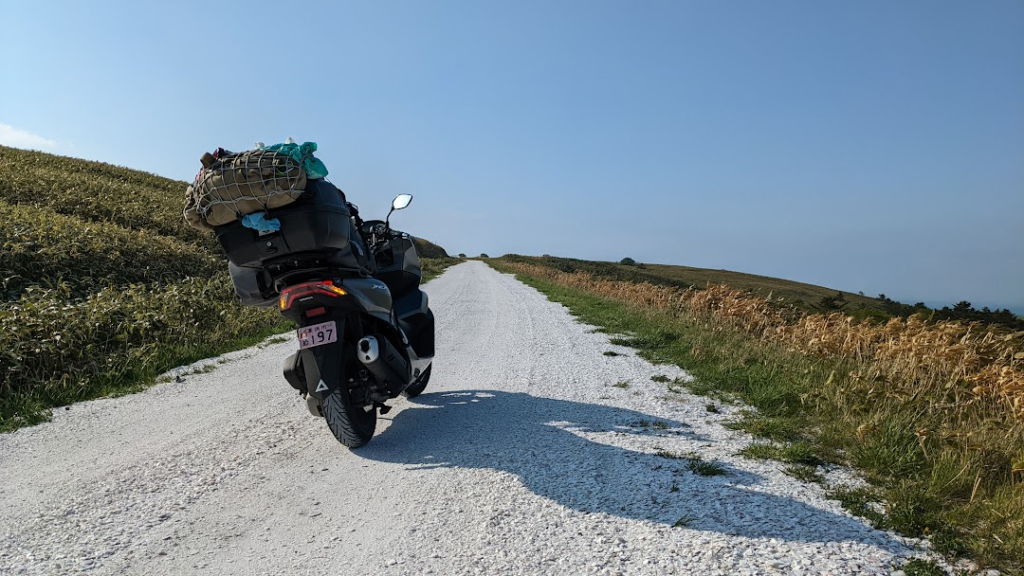 The PCX has a tank capacity of 8.1 liters, which is quite large for a bike in this class.
Furthermore, in terms of my way of riding, it boasts a high fuel economy of 50 km per liter.
In other words, the mileage with one tank of PCX is calculated to be about 400 km.
If you refuel with a margin, the practical cruising range will be 350 km.
This is one of the longest bikes of all bikes, let alone the 125cc class.
The long cruising range is a great advantage in touring.
Frequent refueling is surprisingly troublesome when touring.
It is safe even in sections of Hokkaido touring where there are no physical gas stations, such as northern Hokkaido and eastern Hokkaido.
With a USB power supply, you can replace the navigation while charging your smartphone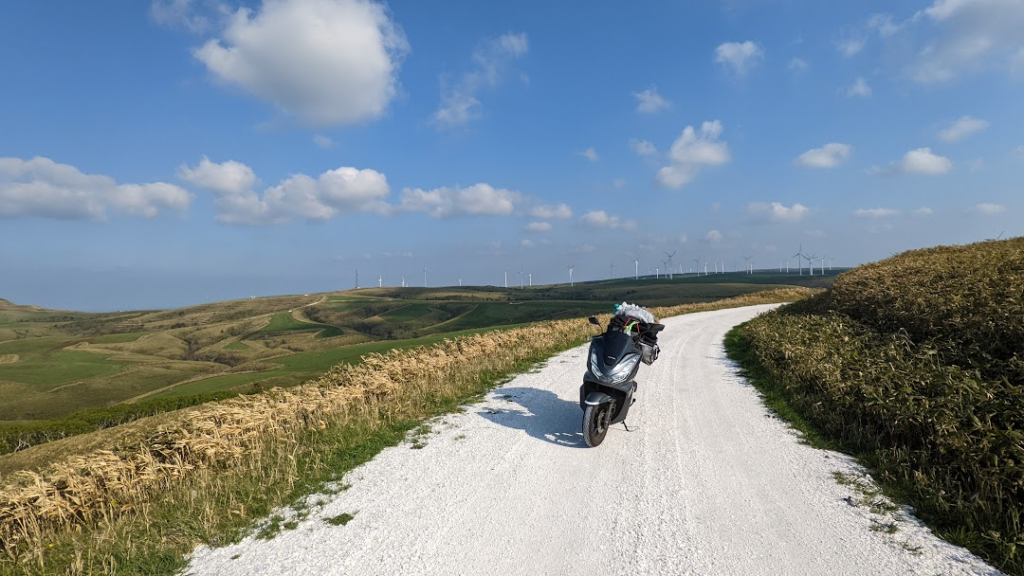 When it comes to the round trip from Aichi to Shimanami Kaido on the lower road, of course, I don't know the road at all.
When that happens, you need to use Google Maps instead of navigation.
My PCX has a RAM mount on the handlebar, and I use it with my smartphone sandwiched between them, but I am worried about charging my smartphone when using it instead of navigation.
The JK05 is equipped with a USB power supply as standard in the glove box on the brake lever side, and if you use a USB cable about 50 cm long, you can energize the smartphone in the smartphone holder just right.
Since you can use the navigation system while always charging your smartphone, it stands out as a tourer in that you can tour without fear of running out of charge.
Conclusion: The PCX is the most powerful touring machine in the 125 cc class!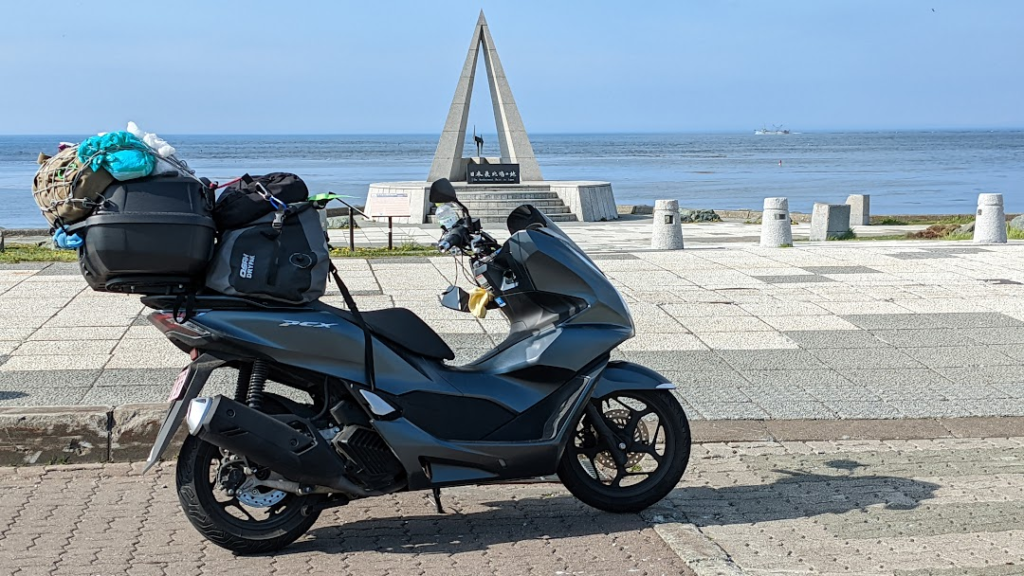 The PCX is a versatile machine.
It exhibits power performance that is unlikely to be 125cc.
Those who switch from an old 125cc scooter will be impressed, and downsizing from a big 250cc scooter will not cause any major complaints.
In addition, with a USB power supply, wide met-in, high fuel consumption, and a large capacity fuel tank, the performance as a tourer was very high even though it was a low-displacement bike.
The seat is also moderately hard and does not get tired even if you sit for a long time.
It is no exaggeration to say that it is the strongest touring machine in the 125cc class.