After a year of riding, I get it! Why TRX850 was unpopular in Japan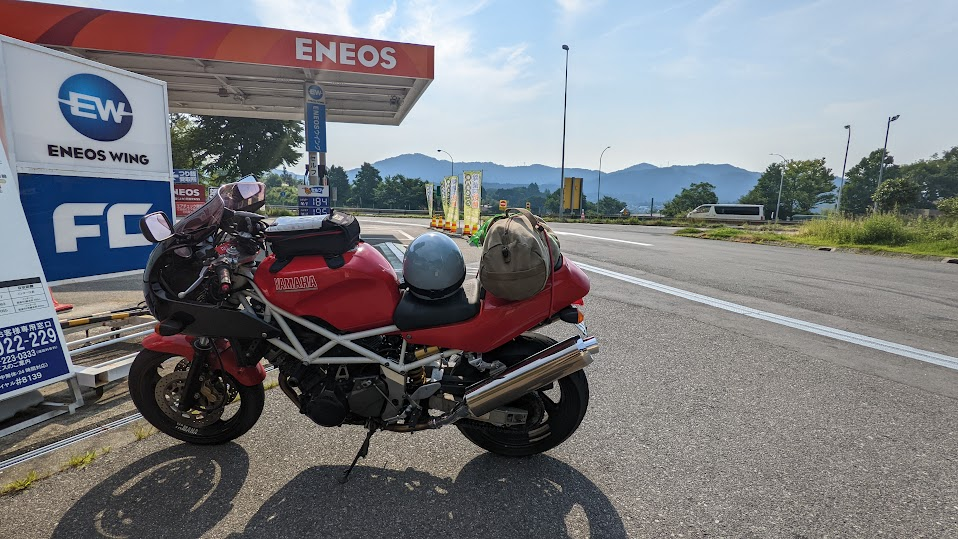 Kaoru Sugiura
After a year of riding, I get it! Why TRX850 was unpopular in Japan
The author, who rode TRX850 for a year, discusses "Why TRX850 was unpopular in Japan" in this article.
Hello, my name is Kaoru Sugiura (@munenmusou_blog).
I bought a used TRX850 on Yahoo aucution.
The car has traveled about 7,000 kilometers during this period.
Touring down the road from Aichi to Akita, or flying on the highway for more than 5 hours…
It is mainly used as a winding touring machine.
In general, I don't think it is a bad bike considering its age.
However, the TRX850 is well known as an "unpopular bike".
If you search for "TRX850" on Google, "TRX850 unpopular" appears in the suggestions.
I have only seen TRX850 on public roads twice in my 10 years of motorcycle experience and 150,000 km total mileage.
It reigns as an unpopular bike in both name and reality.
I like TRX850 for what it is.
However, when I rode the car, there were several points that I felt "this would certainly not have sold…".
So, I would like to list the reasons why the TRX850 did not sell as the owner thinks it should have.
I am not sure if there is much demand for this service, but I hope you will find it interesting.
Why the TRX850 did not sell from the perspective of "buying a new car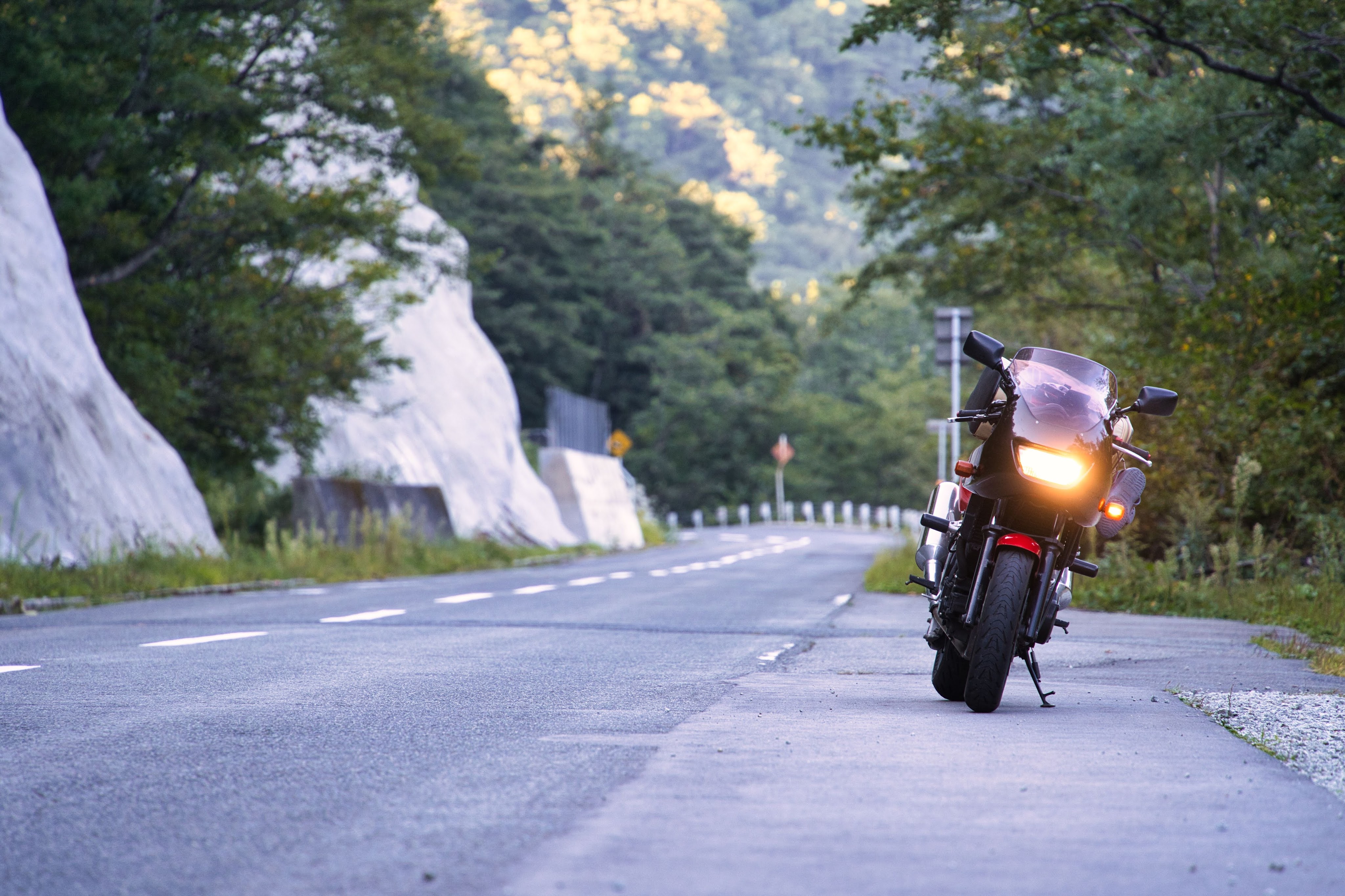 First, I would like to consider the TRX850 as a new car in the 1990s and discuss why it did not sell well in that era.
The reason can be summed up in one word: the concept was too early.
The TRX850 was sold in Japan for four years, from 1995 to 1999.
The reason for the loss is that the market had not matured to the point of "enjoying the parts that do not appear in the catalog specifications" in this era.
850cc mid-range displacement
In 1995, when the TRX850 was launched, a revision of the motorcycle license system occurred in Japan.
The so-called "limited release" to "large motorcycles".
Until then, only those who were selected after taking a series of rigorous tests at a licensed center could ride large motorcycles, but now, as now, it is possible to obtain a license at a driving school.
*For more information, please see the website written by another person.
https://bike-lineage.org/etc/bike-trivia/license_history.html
Combined with the fact that the maximum displacement limit for motorcycles went from 750 cc and above to unlimited following the elimination of voluntary regulations in the late 1980s, the liter-class was the most popular large-sized motorcycle in 1995.
These include the ZZR1100, XJR1200, and GPZ950R. (The CBR1000XX "Blackbird" was also launched in 1996)
The TRX850, on the other hand, has a mid-range displacement of 850 cc.
I must say that this is a weak sales strategy.
Young people will choose between liter bikes and 850 cc motorcycles shortly after they can obtain a large license in 1995.
Unlike today, in the 1990s, specs were the norm, so this trend is probably even more pronounced.
It is believed that not many people would have chosen an 850cc motorcycle for their first big bike in life.
The "270-degree crank parallel twin cylinder" was too advanced.
Today, the 270-degree crank parallel twin-cylinder engine is widely used in 250cc to over-liter models such as the YZF-R25, Africa Twin, Rebel 1000, and MT-07.
The TRX850 was the first production motorcycle to use this technology.
The TRX850 is a modest but epic model.
The lack of acceptance of this parallel two-cylinder system was probably one of the reasons for its defeat.
Although it has become more common these days, there was this criticism when the MT-07 was introduced about 10 years ago.
Para-twin…sounds boring…"
Many motorcyclists like four-engine engines so much that there are still supremacists.
Although this trend has weakened in recent years, it was true even 10 years ago, so the winds against engines other than four-engine engines must have been incomparable in 1995.
Moreover, it is not hard to imagine that the TRX850 was shunned because of its unidentifiable 270-degree crank.
The fun of the TRX850 is cornering with the traction of the 270-degree crank.
The fact that 270-degree crank twin engine are dominating the market is a sign that users have matured.
The car was too small to look good.
The TRX850 is quite small and comparable to a 400cc car.
It also weighs only 209 kg, about the weight of a 400-cc CB400SF.
As mentioned earlier, 1995 was the year that large motorcycles became commonplace.
It was a time when people wanted to look good and ride big ZZR1100s, CB1100s, and other mega-sport and air-cooled four-engine big bikes.
In this context, the 400cc TRX850 must have looked poor to the young people of the 1990s.
The new TRX850 is priced at 850,000 yen excluding tax.
Considering that the GPZ900R Final Edition costs 890,000 yen, it must be said that the bike is expensive for its appearance and specifications.
I'm not complaining because I got it used for 290,000, but if I were a motorcyclist in 1995 and asked if I would buy a TRX850 for 850,000 yen, I wouldn't.
Why is "TRX850" did not sell from the viewpoint of ride quality
Next, I will write about the points that I thought "this will not sell" when I actually rode TRX850 myself.
It is not a bad bike, but I felt it was never optimized for riding on public roads.
However, many of the sportbikes of the 90s were spec-oriented and were set up for circuit use, and this is not limited to the TRX850…
(I understood it well when I compared the 90's bikes of my motorcycle circle members when I was a student)
The front end is heavy and not suitable for Japanese mountain passes
The TRX850 is famous as a cornering machine.
However, having ridden more than 10 motorcycles, I can say that the TRX850 is not suited for Japanese mountain passes.
To be clear, the front is heavy.
I thought my friend's CBR929RR was quicker to turn around and better suited for narrow, winding roads with a lower speed range.
The weight of the TRX850's front end was especially noticeable when touring on the old Usui Pass, which has many fine curves.
However, there is no doubt that the TRX850 is a cornering machine.
It seems to be good at gentle curves in the high-speed range (80 to 120 km/h) and on large circuits such as Suzuka, rather than on so-called "mountain passes".
The gear ratio is not suitable for public roads
The TRX850 has a 5-speed transmission.
This gear ratio is not for public roads.
It is made with the circuit in mind.
Often, city driving can be done without even putting the car in third gear.
Especially the 5th gear is barely usable after 100 km.
It is just right for driving at 120 km/h on the New Tokyo Highway, but I thought it was a 90's bike that was marketed with this gear ratio at a time when the speed limit on highways was up to 100 km/h.
However, this gear ratio seems to be the most comfortable setting if you want to drive on the Suzuka Circuit.
It is only because it won the 8 endurance race.
Para-twin but no torque below.
This bike has no torque underneath, despite being a large para twin.
I have ridden MT-07 in the past and I can say that it is
If you are not careful, the engine can stall when starting, and based on my previous experience with motorcycles, the torque is comparable to that of the 125cc class only at very low speeds.
This is the interesting part, as it looks like a two-stroke racer replica, but I find it difficult to ride in tight low-speed corners on mountain passes (especially when the front is jammed), as I have to apply the half-crake while turning to make the corner jerky.
At the very least, it is hardly the low-speed torque of an 850cc para twin.
I think it is rare to find a large bike that is skunky below 2500 rpm and enters the power band from 4000 rpm.
Overall: It is a bike that was too early in the '90s when specs were supreme.
There are other unpopular factors besides this, such as a slightly fussy design and truss frames.
However, there is no doubt that it is an "interesting to ride" bike.
It is probably only in the last 10 years that motorcyclists have come to enjoy performance that does not appear in the specifications.
The specs were too modest for a sports bike that appeared in 1995 when the replica boom was still cooling down.
That is probably the biggest reason why the TRX850 has become an unpopular bike.
However, it is indeed a monumental machine, being the first to use a 270-degree crank para twin.
Without them, the YZF-R25, MT-07, and YZF-R7 would not have been born.
Some used ones are inexpensive but parts are not available, and you will probably only be able to ride them satisfactorily for another five years or so.
If you are interested, get it used.